Online Lead Generation
We make sure your ads are in front of the right people at the right time.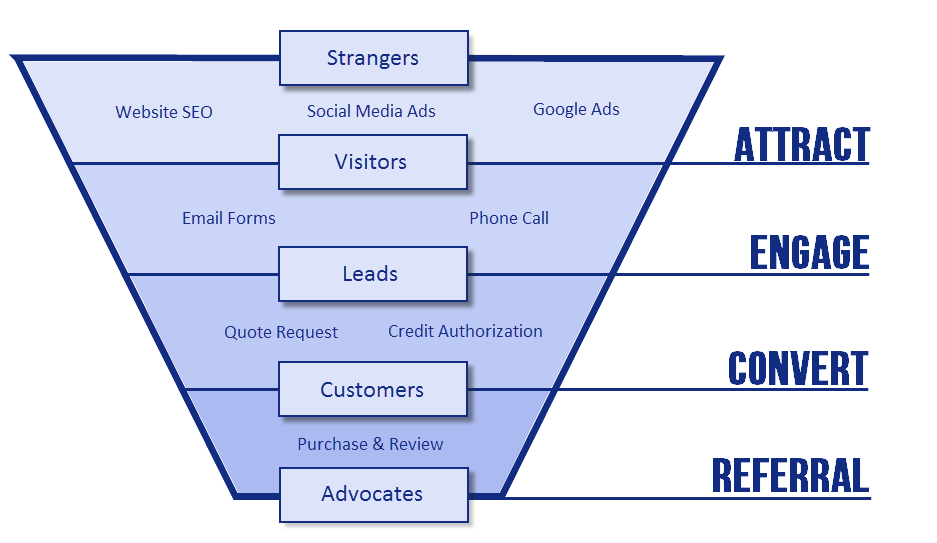 Why Lead Generation Matters
Lead Generation is the process of finding qualified buyers of your product or service and acquiring their contact information or having them contact you directly.
It's often referred to as direct marketing or Inbound lead generation. Having a consistent flow of new customers is what helps your business run smoothly and facilitates growth within your industry.
Unlike generating leads from Radio, TV, or Print Advertising, you can track and measure ROI much Easier with digital Lead Generation.
How Lead Generation Works
There are 2 primary ways we are able to generate leads for our clients. Depending on what product or service you provide will depend on our strategy.
Essentially we create a "Landing Page" or small "Landing Website" that is designed to be fast, mobile and most importantly, collect customer information or prompt them to call you.
Once our Landing Page setup we drive visitors From Google and Facebook ads that are interested in your product or service.

Our Lead Generation Process
Step 1
Landing Page Development
The first step is designing a landing page that looks great and more importantly converts visitors into leads. We install email capture and phone call tracking to make sure we are getting results for our clients.
Step 2
Drive Online Visitors
Depending on your target audience we will develop an advertising campaign for Google and/or Facebook to send interested prospects to your landing page. We use the latest technology in Digital Ad Creation to make sure we are able to maximize the amount of visitors to your landing page.
Step 3
Optimize Results
Once we are able to start sending traffic to your website we will then measure the Ad performance and make adjustments to the ads and landing pages to consistently improve results. We are able to track user behavior with video and heat map tracking to improve results.
Lead Generation Landing Pages
Click To Enlarge Landing Page Examples
To the left of this paragraph, you can see some examples of high converting landing pages we are driving traffic to for clients. These pages are built to show maximum value within a single page for quick load times and great user experience.
They all have a clear "Call to action"
Phone Call
Request Estimate
Request Brochure etc…
As we send website visitors, we are able to watch video of user interaction and collect data that shows us how users are interacting with the landing page. (see example below)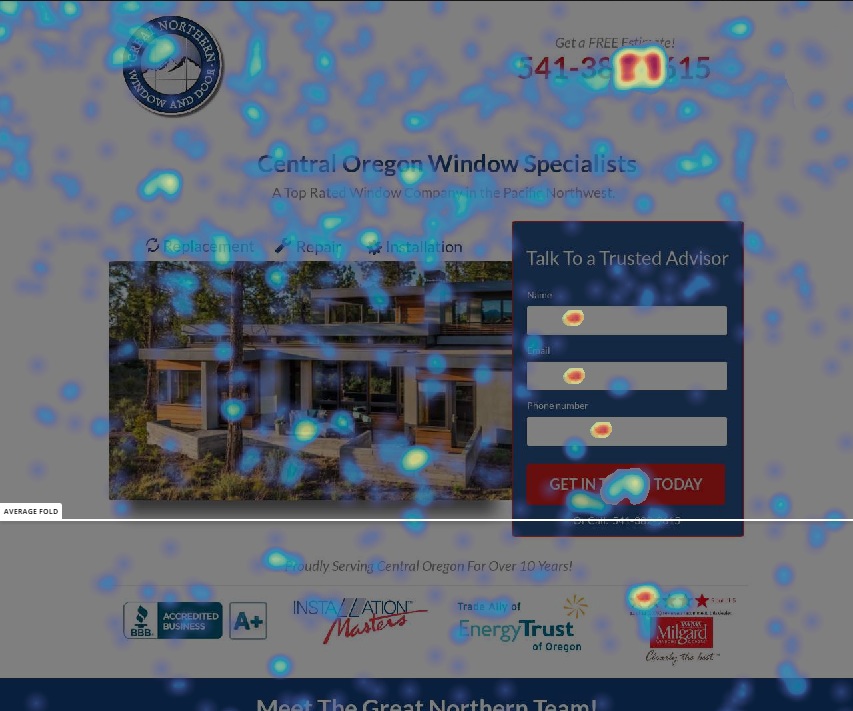 ---
Get a Free Lead Generation Consultation Today!
Tell us a little bit about your business and we'll come up with a winning strategy.
Lets Discuss Your Project!