If it has ever seemed like a website is following you around online its because they are! As marketers we use a method called re-targeting.  Now there is a great way to targeting your website visitors on social media using a platform called Adroll.
Although Adroll Advertising is fairly new to the scene of online Marketing it is a great tool to reach your potential customers!
Adroll allows you to get in front of your potential customers on Facebook, Twitter and other 3rd party platforms by using a comprehensive re-marketing strategy.
When a potential customer visits your website then leaves, Adroll is able to show them ads on Facebook or Twitter for the products and services they may have looked at on your website.
Why Adroll Advertising Works
In the age of online distraction this is a powerful tool for branding as well as bringing the customer back to your website to complete a purchase or other desired outcome.
Another key benefit of utilizing Adroll for your re marketing strategy is that you can target your potential customers across multiple platforms, so whether they are on their computer, tablet, or mobile phone you can stay in front of them.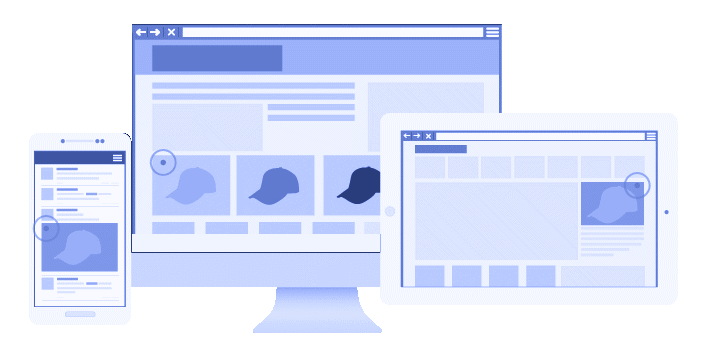 Our team of specialists have the knowledge and experience to design and deploy a comprehensive re-marketing strategy using Adroll Advertising as a key element for your businesses success.
If you are looking for a cheap lead source to engage potential customers then Adroll is a great place to get started.
Our team will work with you to generate the most effective ads that will be displayed to your audience. After our team starts showing your ads we can instantly tell who is clicking on your ads and taking meaningful action on your website.
Unlike traditional resources, Adroll Advertising allows you to see every penny you spend and account for your businesses success.
Adroll Advertising is becoming one of our most popular services which is part of our PPC Management.
If you would like to speak to an account manager about how Adroll can increase your businesses ROI please register for a Free Marketing Evaluation by clicking the button below!
Get a Free Lead Generation Consultation Today!
Tell us a little bit about your business and we'll come up with a winning strategy.
Lets Discuss Your Project!