With more and more users consuming video content online and more specifically, on YouTube, it has opened up a whole new playing field to get your business more targeted exposure.
Like PPC Advertising, online marketing with YouTube allows you to target your ideal customers based on who they are and where they're located.
For Example if you want to target Men aged 18-35 that Live in Bend Oregon that are interested in Mountain biking, you can target them and show your video ads only to those people!
Furthermore, you only pay for the ad if potential customer watches or clicks on your ad.
Lets look at some different types of ad formats for YouTube Advertising and how we can position your business to get maximum exposure!
Primary YouTube Advertising Formats
Before Video Ads – This ad format allows you to place your ad prior to the video that the user clicked on. If you have spent much time on YouTube I'm sure you have seen these ads appear and allow you to skip them after a few seconds.
As an advertiser you can place these ads on relative content and if the user skips the ad, then you pay nothing!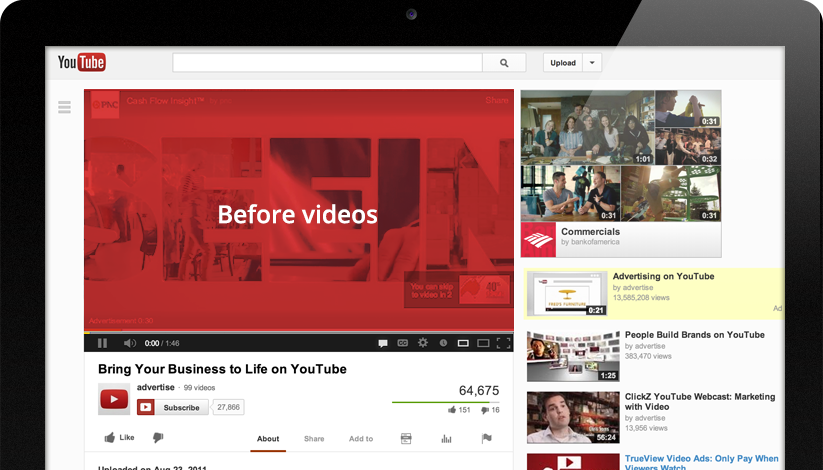 Beside Video Ads – This ad format allows you to feature your video next to the one that is currently playing. Often times if a user is watching a specific type of video they will click on related videos in the suggestions to the right of the player. This can be your video offering valuable information that introduces the customer to your business.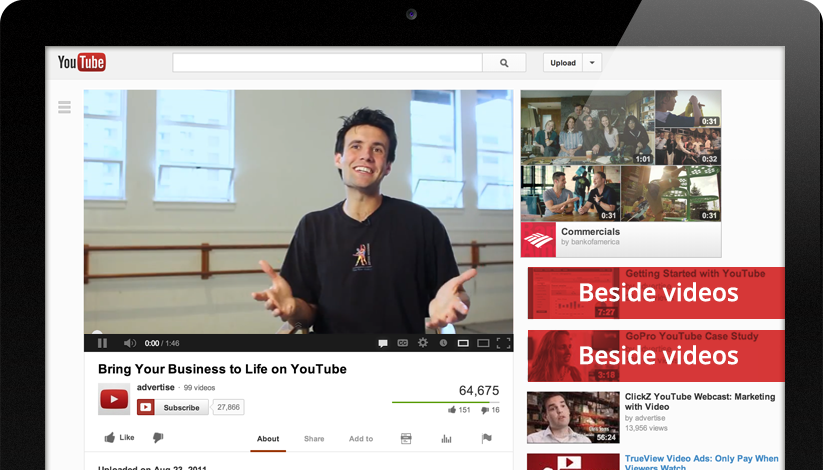 In Search Ads – When a user types a query into the YouTube search you can have your video appear near the top of the results. In the example below you can see the user typed in running shows and was shown relevant ads based on the words "Running Shoes".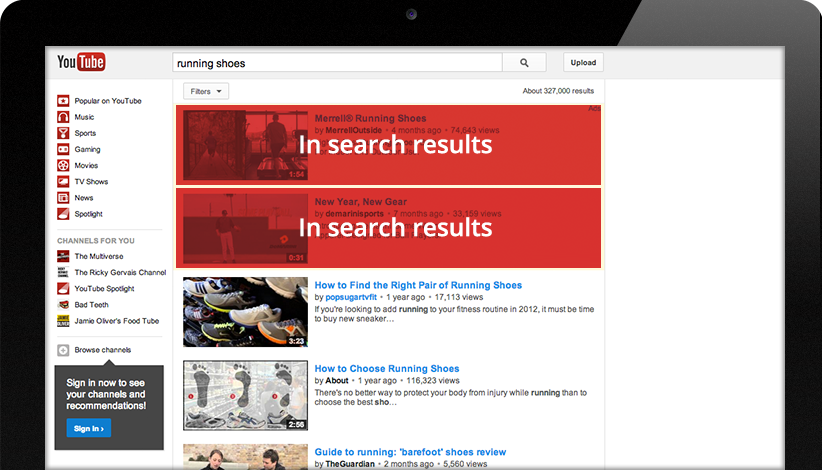 Promoting your videos on YouTube has several short term and long term advantages.
Lets consider how YouTube ranks videos organically by looking at 2 examples.
Video (1) is a video providing real estate marketing information with 10,000 views that is 1 year old.
Video (2) is also a video that provides real estate marketing and has 10,000 views. However it is only 6 months old.
Which video will YouTube rank higher in its search results?
Video 2, because it received the same amount of views in a shorter time frame.
knowing this, you can begin to understand the long term benefits of online marketing with YouTube. When you run a paid YouTube Marketing campaign and pay only pennies per view, you are also helping your video rank above your competitors in the organic search results on YouTube.
Ranking Videos In Google Search Results
Recently, Google has been ranking relative videos in the search results page. In most cases this type of ranking can be more engaging and have a higher Click Through Rate than normal SEO Search Results.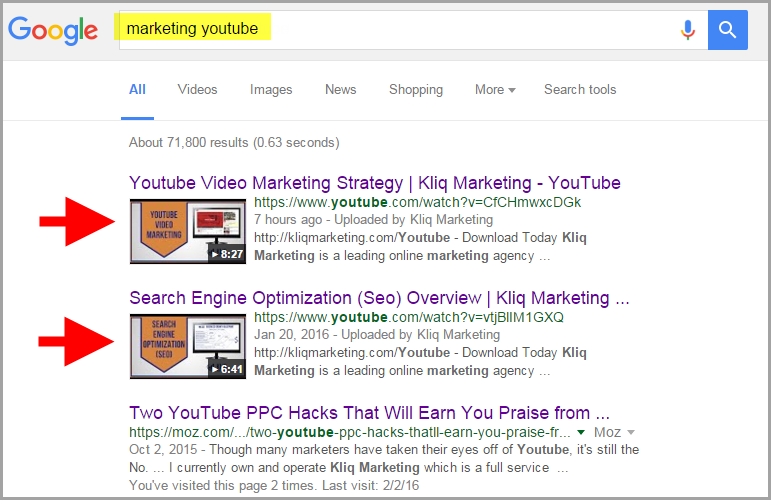 If you carefully target your YouTube videos with the appropriate content and have the following items well optimized you will be surprised at how much traffic Google ranked videos will have.
Items that need careful optimization:
Video Title
Video Description
Video Tags
Video Cover Image
Video Content ( The actual audio of the video)
Video Transcript
With a well-optimized video, your results can shoot through the roof with a little help from a paid YouTube Marketing campaign.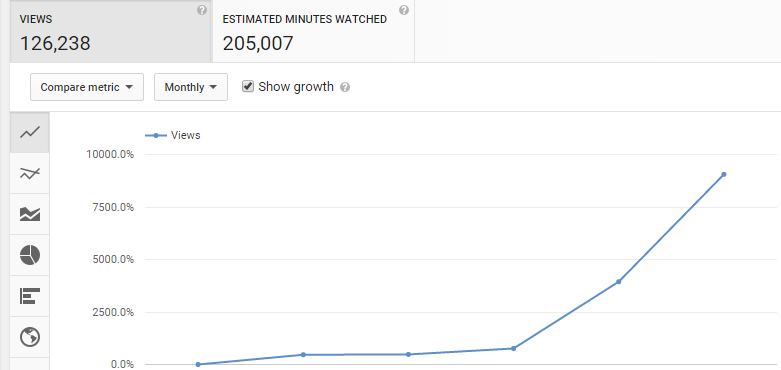 Keep in mind that when your YouTube Marketing Promotion takes off, it's your call-to-action that is going to turn viewers into leads and leads into customers.
Make sure you're using custom annotations to drive visitors back to your website with custom tracking URLs.
This will ensure that you are accounting for every marketing dollar spent on YouTube Ads.
We hope this Youtube Marketing guide will help your business prosper.
Get a Free Lead Generation Consultation Today!
Tell us a little bit about your business and we'll come up with a winning strategy.
Lets Discuss Your Project!