Capture Customers Before Your Competitors Do!
Custom Petroleum Marketing Solutions To Grow Your Customer Base!
Some Facts About The Modern Day Consumer…
Do Online Research Before Making a Purchase
Stay On The 1st Page Of Google Results
Click On Google Ads When Looking To Buy
Our Simple Approach For Digital Success
Below is a visual representation or our process.
We make sure your digital properties are up to industry standards and that the right people are finding your website at the right time.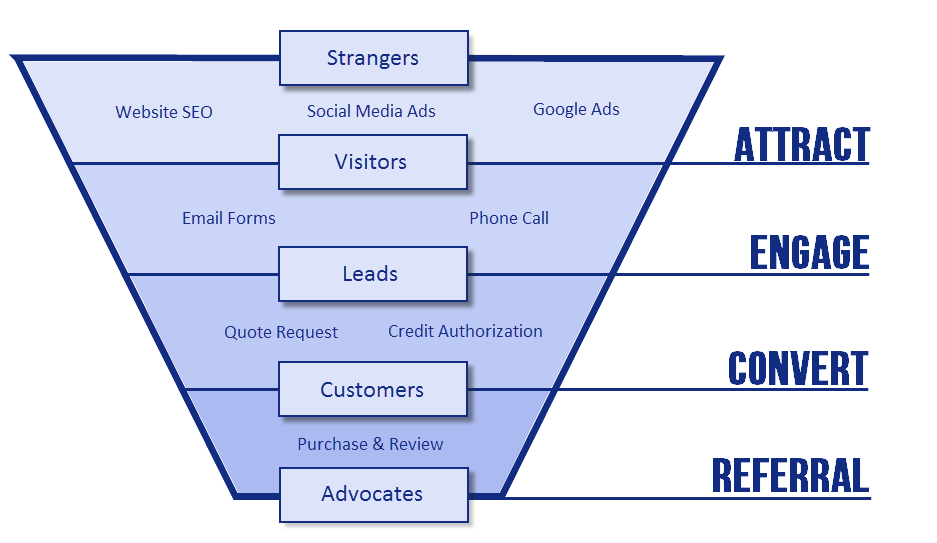 Attract New Customers
Click the Tabs below to learn how our strategies attract more potential customers to your website.
Responsive Website Design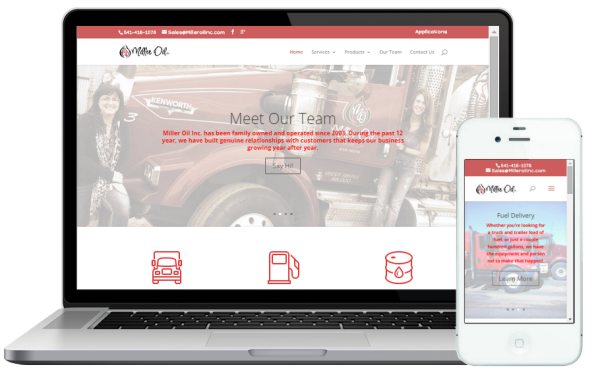 Your website is often the first impression with a new customer.
It should function great on any device your customer is using (Mobile, Tablet, And Desktop Computer).
We make sure that your website is easy to navigate and steers your prospect to your desired call-to-action.
The preferred call-to-action for many petroleum plants is a phone call or credit application.
Search Engine Optimization (SEO)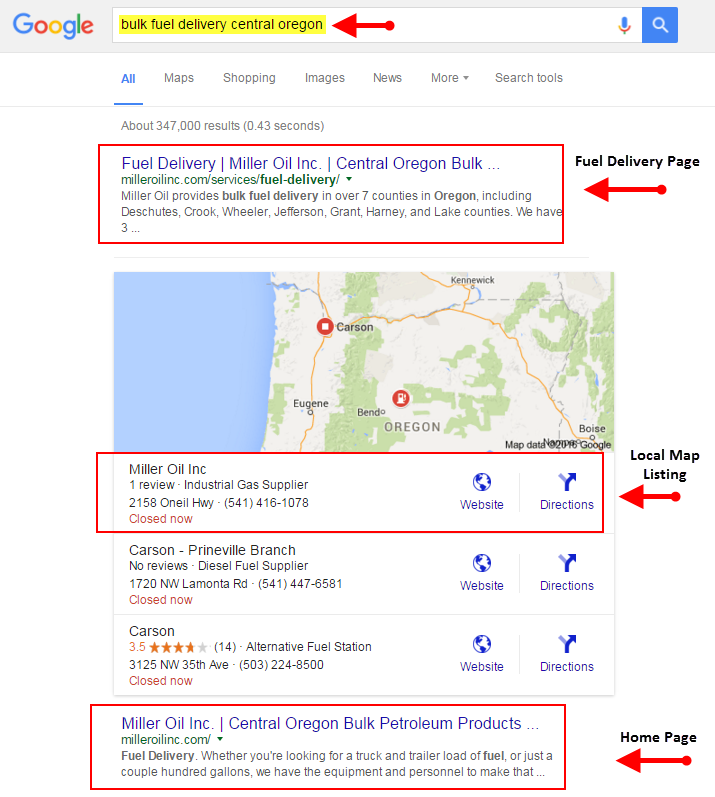 Once you're happy with the design of your website, we make sure that is it Search Engine Optimized.
Your website is only valuable if prospects find it while searching for your products or services.
In the example to the left, you will see a search query for "Bulk Fuel Delivery Central Oregon" in which case our client, (Miller Oil), shows up 1st in Google search, 1st in Google Maps, and one more time below the map listing.
When your customer does a search for a service or product you offer, your website needs to show up.
A search for your specific business name will likely always result in your website showing up, but remember, your prospects are not familiar with your brand yet. They will likely be searching for service or product information.
We optimize your website for normal search results as well as the "Google Map Pack" which are the local map listings.
This is a crucial long-term digital strategy that will pay dividends when done correctly.
Pay-Per-Click Advertising (PPC)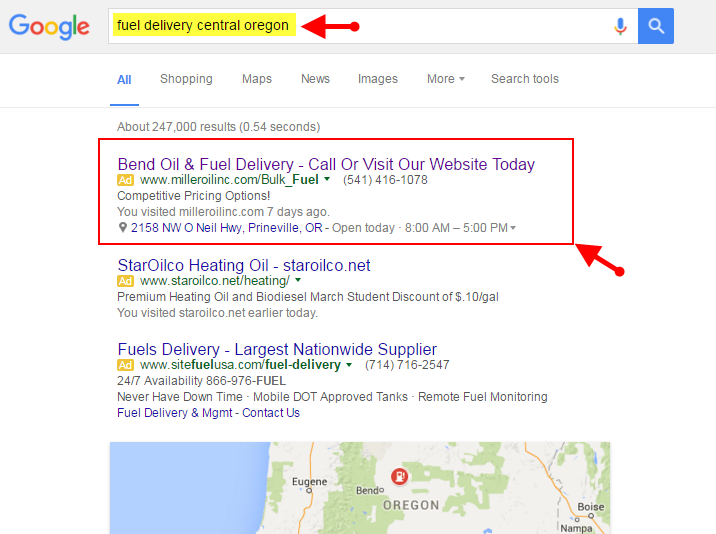 PPC ads are a great way to get in front of your target customers quickly and affordably.
When a customer types a search into Google there are often 3 Ad positions at the top which are paid listings. Those 3 positions are bid on, in an auction format.
In the example to the left, the term searched is "Fuel Delivery Central Oregon" where one of our clients, (Miller Oil) is displayed at the top. The 2 listings directly below are other companies bidding on that same keyword.
There are many factors to consider when creating a Google ads campaign. Mismanaged PPC campaigns can be very costly with little to no results if they are not managed by a professional.
Social Media Advertising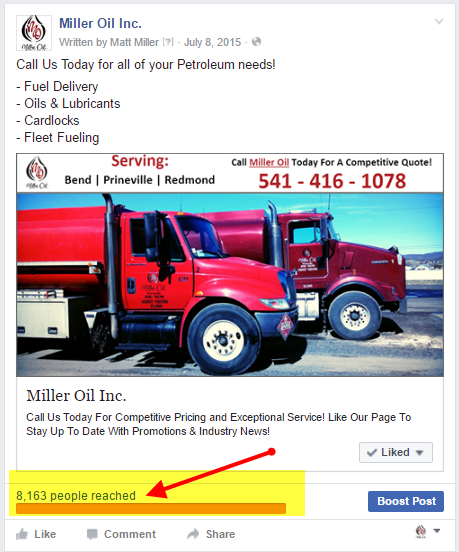 With today's social media capabilities it is becoming one of the most valuable channels to advertise and grow your business.
By targeting other industry interest, such as the agricultural industry, equipment brands, and construction interests, we are able to get your ad in front of your targeted audience.
In this example, we reached over 8,000 targeted people, within the client's service area for under $70.
Social media ads are primarily used to generate awareness to your potential audience.
Generate Trust & Credibility
Show prospective customers that you deliver in their area.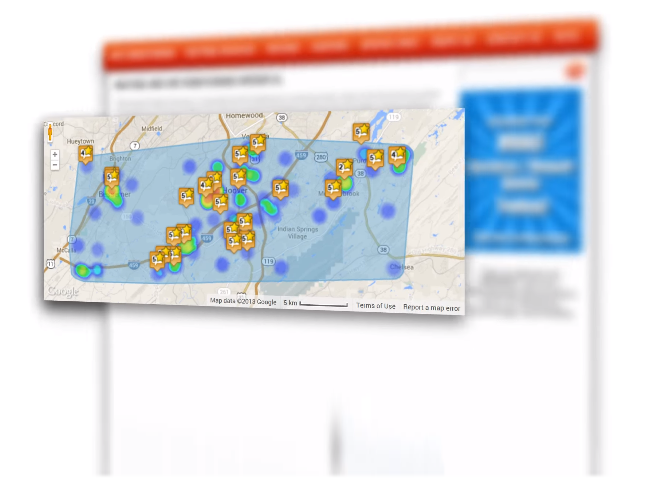 Show Your Service Area Map
Show your potential customers that you service their area by tracking your deliveries which will then create a dynamic service location map on your website.
One of the other major benefits is that Google likes to show this information in search results which will help your website get to the top quickly!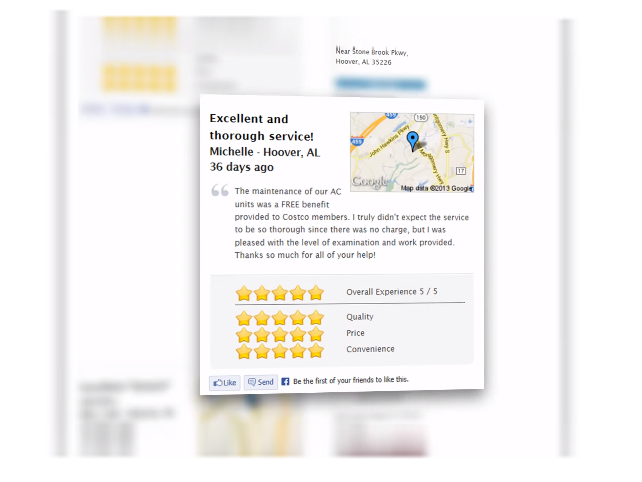 Get Reviews From Happy Customers
Once a delivery is fulfilled and you know the customer is happy you can automatically send them an invite to leave a review. Reviews help build trust and authority in your area.
If a review is negative it can be filtered into your customer support department instead of being posted. This allows you to solve the customers issue and build your reputation.
Track Results & ROI
One huge advantage of our strategies is the ability to track and measure all of our efforts.
We can tell you which ads are generating phone calls and revenue.